The Visoflex built-in dock leveler is designed to facilitate loading and unloading operations, linking the warehouse to the truck body. It compensates for height differences, takes up less installation space and provides an agile and safe logistic process. Its format is designed for places that do not have much space in the maneuvering yard.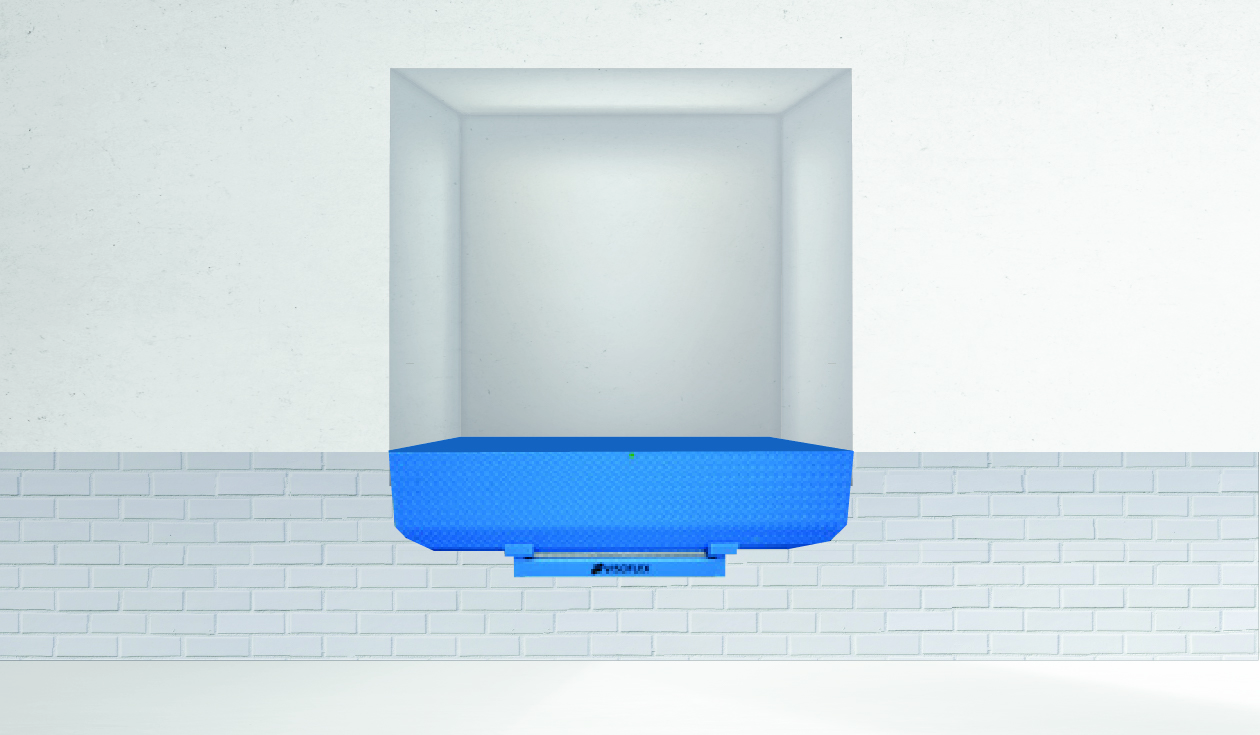 Built-in Dock Levelers are available with various features and options:
Check out the
Leveler
in operation
TECHNICAL DATA
Cargo capacity: 02, 04, 08 and 10 tons
---
Width: 2000mm
---
Length 1500, 2000, 2500, 3000mm
---
Pit Measurements: Minimum height of 500mm, being able to adapt to pits already made.
---
Front tab: 400mm mobile with 8-degree angle and truck